East Alabama's #1 Real Estate Company Gets The Summer Started with Community Service, Continuing Education and Relaxation
Even as school comes to an end and families begin their summer vacations, Berkshire Hathaway HomeServices Preferred Real Estate remains focused on serving the community we love to live in. Our monthly commitment to the East Alabama Food Bank was in full swing as a team of agents helped pack
418 boxes for senior citizens living below the poverty level in our area. These boxes are distributed along with fresh produce, meats and dairy items each month and are provided as a supplemental box to enhance any other support these seniors receive.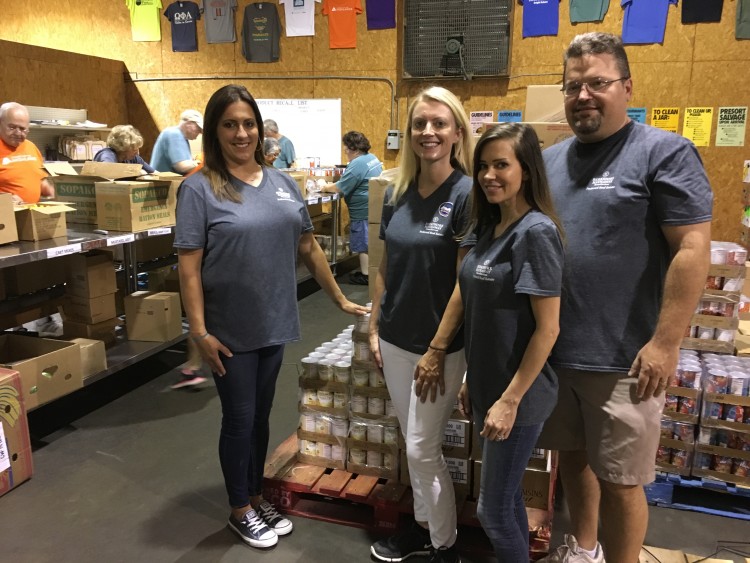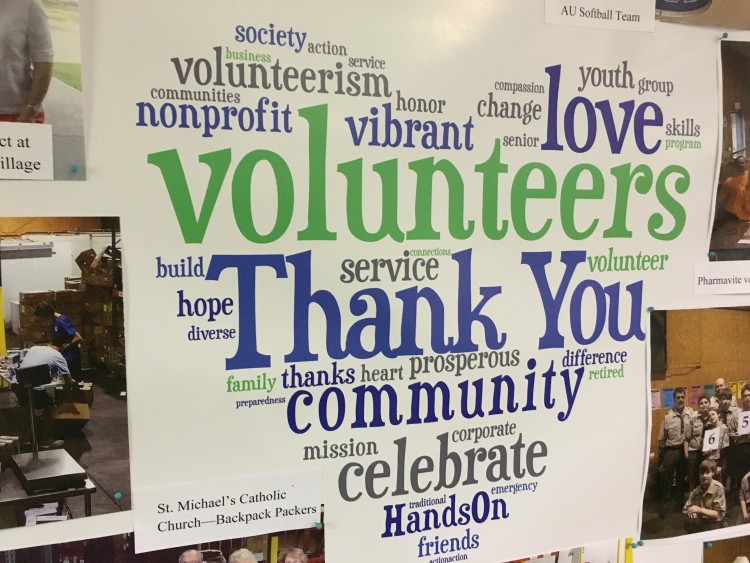 Packing over 400 food boxes requires many hands and volunteer opportunities are available at the Food Bank including repacking bulk foods in the warehouse, packing boxes for a variety of programs, office tasks, sorting product, stocking shelves and other vital tasks.
As this month's agent team can tell you, volunteering at the Food Bank is hard, hot and REWARDING. There's no better feeling than working side-by-side with caring citizens to serve and care for others in our community. To find out how you or your group can get involved visit FoodBankOfEastAlabama.com and click on "VOLUNTEER". With many student groups out of town for the summer, the need is great as donations continue to arrive.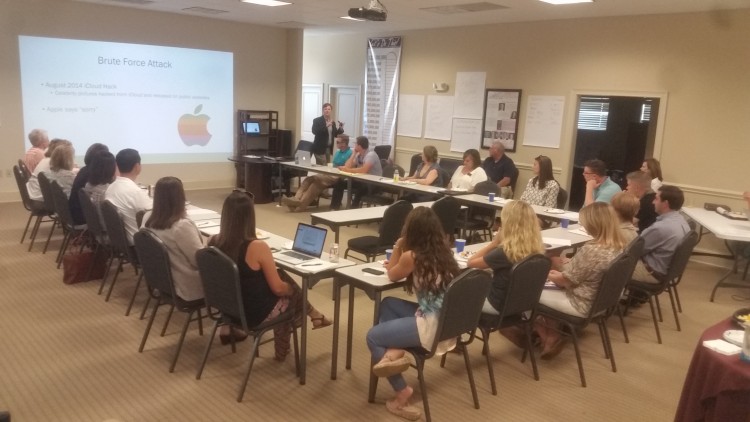 With hacking, phishing and cyberattacks in the news every week, BHHS agents sat down for a Brunch & Learn with internet security specialist, Dr. Heath Landrum. Dr. Landrum explained several different types of threats including email attachments that appear to be valid emails from people you know. During the Brunch & Learn, Dr. Landrum provided tips for recognizing scams as well as best practices to avoid becoming a victim of cyber-crime.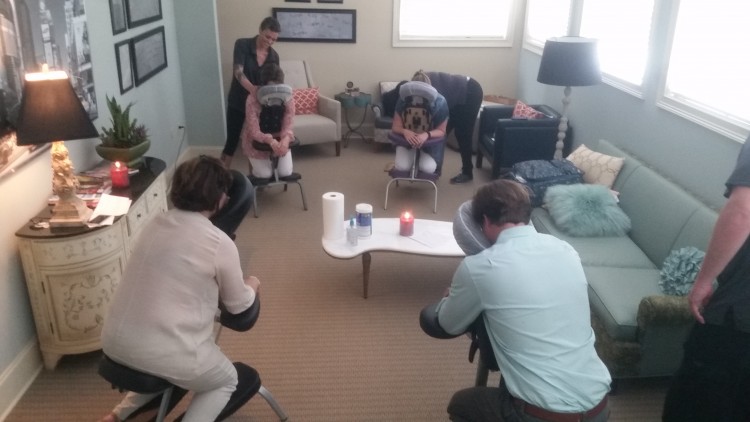 With the Auburn-Opelika-Lake Martin real estate markets still on record pace for 2017, it was time for some true relaxation. "We know how stressful the real estate business is," explained Stacy Williams Jordan, Owner and CEO of BHHS Preferred Real Estate, "So we bring in local massage therapists on a regular basis to provide each agent and member of our support team a 30-minute chair massage. It truly is rejuvenating to turn the cell phones off and relax completely - even if it's only for a short period of time."
As the #1 Real Estate Company for seven consecutive years, Berkshire Hathaway HomeServices remains committed to the community and to its agents and support staff. To find out more, get in touch with an Award-Winning member of the team at (334) 826-1010 or visit BHHSPreferredAuburn.com/NEWS.
Tags: BHHSInvolved